Power(KW)
Weight(KG)
Specification
11
90

1. Its starting and braking are both smooth and won't shock the machine too much.

2. The frictions of brake is made of imported material.

3. We adopt special rotor design to reduce starting current and increase starting torque and strengthen starting ability in low voltage.
4. We also adopt cold rolled punching plate to decrease loss and increase efficiency. The whole structure is simple and the performance is reliable and safe.

15
120
18
150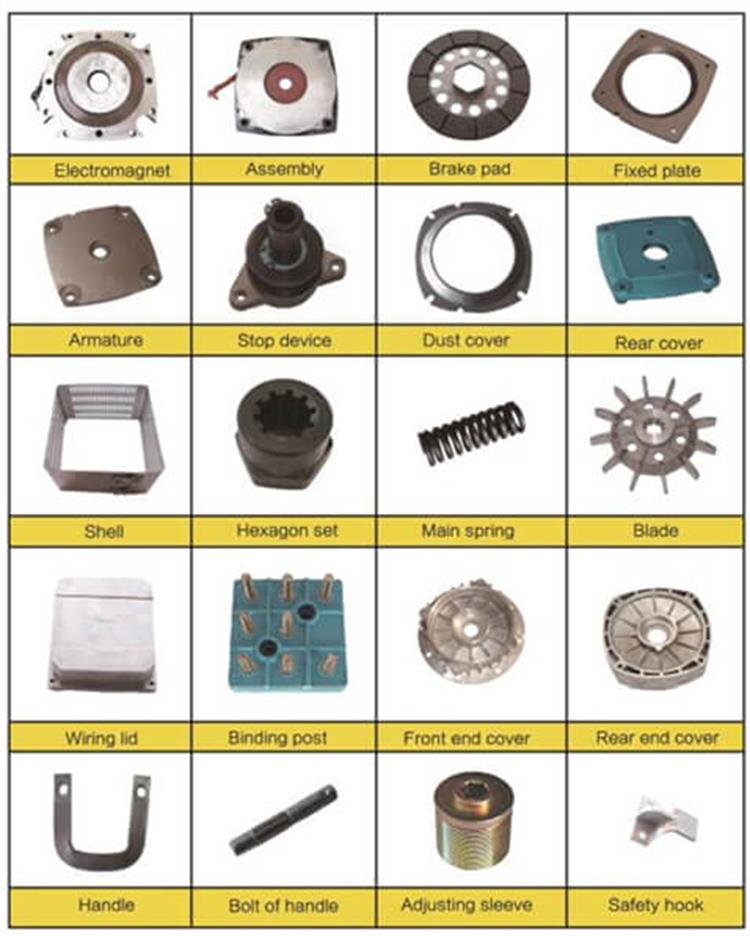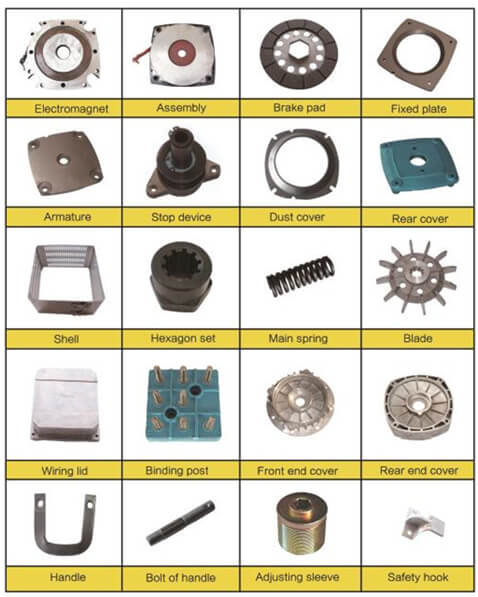 Disc brake three-phase asynchronous motor is composed of fan-cooled three-phase asynchronous motor and DC disc brake two parts. Motor and brake coaxial assembly, small size, light weight, compact and reasonable structure, flexible and reliable braking, the motor for the lifting of special motor, starting current is small, starting torque, suitable for frequent start, braking and forward and reverse. Brakes refer to foreign similar product design, compared with the general brake has a brake, smooth and automatic tracking adjustment of the friction clearance function. Brake with the overall disc brake pads, so that the motor noise, vibration to a minimum, which has a safe, buffer, environmental protection and many other excellent performance, especially suitable for high-rise construction of the lift, can also be used for a variety of winch And other lifting machinery. Motor rated voltage 380V (440V), rated frequency 50Hz (60Hz); brake voltage is DC 195V; motor reference working system for the S3-25%, insulation class F; installation structure type IMB5.